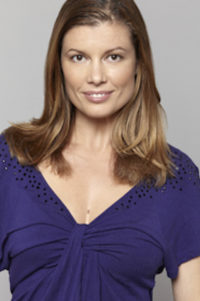 Sandra > Personal Training with Focus Dance, Fitness, Weights, Athletic, Functional, Yoga, Pilates
Sandra is a warm, patient and inspiring Personal Trainer with the gift of creating a safe and energizing work environment not only for professional dancers but also for actors who may be intimidated by movement and clients of all backgrounds for moving arts, weight reduction, definition, strengthening, focus, motivation, flexibility and core power. She has worked in professional dance academies and colleges (Loyola Marymount University, AMDA College and Conservatory of the Perfoming Arts, UNCSA University of North Caroline School of the Arts) as well as many private studios. She has worked with many celebrity artists in LA and also open minded to focus on guiding one single client as a exclusive coach.
The Personal Trainer is classically trained and received her diploma in Ballet and Dance History at the Vienna State Opera Ballet School and completed her scholarship in Ballet in Monte Carlo at the Ecole de Dance Classique de Princesse Grace under Marika Besobrazova. She received an award by the Vienna Dance Weeks (Impuls Tanz) where she was able to work with many modern and contemporary dance professionals.
Sandra's program brings immediate results and sustainable benefits. She redesigns her clients' favorite foods to be in line with their individual programs. Sandra provides on-location training and at private workout studios. She offers her services discreetly and confidentially.