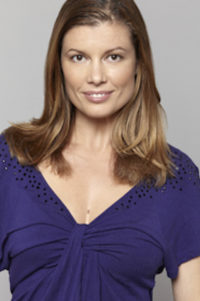 Sandra > Personal Training with Focus Dance, Fitness, Weights, Athletic, Functional, Yoga, Pilates
Sandra is a warm, patient and inspiring Personal Trainer with the gift of creating a safe and energizing work environment not only for professional dancers but also for actors who may be intimidated by movement and clients of all backgrounds for moving arts, weight reduction, definition, strengthening, focus, motivation, flexibility and core power. She has worked in professional dance academies and colleges (Loyola Marymount University, AMDA College and Conservatory of the Perfoming Arts, UNCSA University of North Caroline School of the Arts) as well as many private studios. She has worked with many celebrity artists in LA and also open minded to focus on guiding one single client as a exclusive coach.
The Personal Trainer is classically trained and received her diploma in Ballet and Dance History at the Vienna State Opera Ballet School and completed her scholarship in Ballet in Monte Carlo at the Ecole de Dance Classique de Princesse Grace under Marika Besobrazova. She received an award by the Vienna Dance Weeks (Impuls Tanz) where she was able to work with many modern and contemporary dance professionals.
Sandra's program brings immediate results and sustainable benefits. She redesigns her clients' favorite foods to be in line with their individual programs. Sandra provides on-location training and at private workout studios. She offers her services discreetly and confidentially.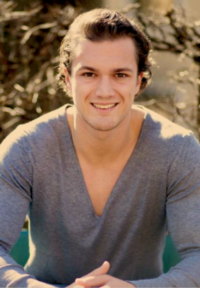 Philip > Personal Training with Focus Strength, Functional Training, High Intensity Training, Body Weight, Body Transformation
"Strength does not come from winning. Your struggles develop your strengths. When you go through hardships and decide not to surrender, that is strength" Arnold Schwarzenegger
 My name is Philip and I live in Orange County, California. I am a certified Personal Trainer, B. Sc. Psychology, and expert Nutritionist. I will guide you on your way reaching your personal goals and to a healthy, fit and strong body. Fitness became my passion through being a competitive Tennis player in my youth. Through weight lifting, high-intensity cardio, body weight training and healthy eating habits I reached my goals and continue to do so. Now, I want to give back to people on their journey to their perfect form. I know about the struggles and that every person is different, which is why our workouts at Royal Private Coach always match the client and meet them where they are. We are not only your trainer but also a coach that helps through every step on the way. 
I am specialized on Body- weight exercises, High- Intensity- Training HIT (which is a perfect combination of muscle growth, toning, and cardio), Athletic training, Bodybuilding and Bikini Body transformation. Our lifestyle plays an important role when it comes to reaching our goals faster, and I will help you to micromanage it, by going through your diet, training habits and daily stressors. 
Through modern technology, I am able to coach you where every you are in this world if you are traveling for work or on vacation. All you need to work out is your body, a laptop with Skype or FaceTime access and a little space to work out. I'm excited and passionate about helping you reach your goals.