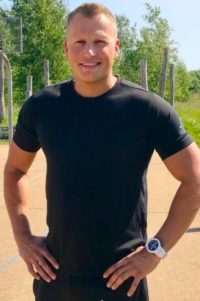 Felix> Personal Trainer with focus on muscle building, fat reduction, prevention & rehabilitation, spine gymnastics
As a personal trainer, I put together a training and nutrition program tailored to your needs and guide you through it. No matter if you want to optimize your look or positively influence your health. Together we will achieve your personal goal with the help of scientifically sound training methods, fun and motivation.
Education: Licensed Personal Trainer and Nutritionist, Fitness Trainer A License, Functional Trainer A-License, Trainer for Spinal Gymnastics.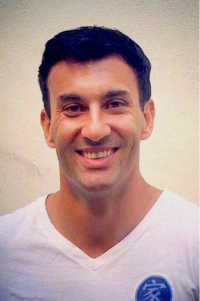 Andonis > Personal Training, Body Therapy, Football, Healthy Back, Six Pack
The human body has always fascinated me. The better you know him, the better you can work with him. The more you take care of him, the more he gives you back. Good physique sets the course for a strong psyche. An ancient Greek wisdom states: "Only in a healthy body can a healthy mind develop".
After more than ten years of experience as a fitness and personal trainer, I can say that it does not matter to me whether I'm looking after a competitive athlete, an injured person or a beginner in the gym. When people become fitter, no longer complain of pain and thus achieve their personal goals, the measure of satisfaction is full. Every human being defines what kind of goals matter. It motivates me especially if I pass on my theoretical knowledge as well as personal experiences and thus can support other people to better quality of life and new successes.
Education: Studied sports science, specializing in sports medicine. Personal Training in competitive sports. Training therapy for back problems and after knee surgery. Nutritional Advice and Weight Control.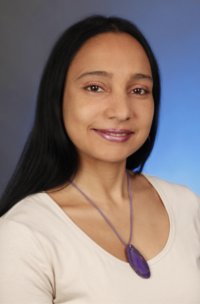 Yureimi > Personal Training, Yoga, Pilates, Life Balance, Dance, Rhythmic Moves
I have always been a sports enthusiast and had great interest in movement arts, such as dancing. For years I have been able to gain a lot of experience in working with and on the body. After my training as a professional dancer, modern dance style, ballet, and excursion into African dances, I made my passion a profession and taught children and teenagers in various dance schools in Venezuela. 
In the subsequent study at the sports faculty of the University of Havana, (Cuba), I focused intensively on sports science, with a focus on rhythmic gymnastics and was able to deepen my experience with Latin American dances. In Germany, I got the opportunity to receive a scholarship and complete my masters in sports science with a focus on rehabilitation and prevention. I give personal training and group classes, my focus is on creative exercises, meditation, yoga, pilates and relaxation techniques.
Background: Master Degree Program Sports Medicine, Focus Rehabilitation and Prevention, Yoga Education, Dance Teacher Academy Modern Dance with Focus Ballet, Latin American & African Dances, Relaxation Coach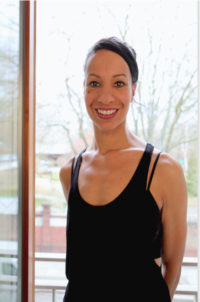 Rebecca > Personal Training with Fokus Pilates, Dance Elements, Flexibility
Rebecca began her professional career as a dancer in New York City. She studied Classical Ballet and moved on to broaden her styles in Contemporary and Latin dance companies and Broadway Productions. In 1999, Rebecca moved to Germany to tour with a dance company based in Freiburg and Cologne, Germany. There, she worked as a dancer and assistant until 2006. Alternative movement forms such as Alexander technique, Gyrokinesis, Pilates and Yoga were taught to the dancers in order to build strength and stability, relieve extra tensions and prevent injury. Rebecca found an immediate, deep mind-body connection to Pilates and went on to become a certified Pilates Instructor with The Pilates Standard (Hamburg). She is now based in Berlin and teaches Pilates, Ballet/movement for beginners and professionals in various studios in Berlin. She also has a small studio in her home in Kreuzberg for Personal Training.
"I have been dancing and moving my body since I was able to walk. As a personal trainer, my goal with every client is to share my absolute joy of movement. Through Pilates, dance, and gyrotonics and stretching, we can explore together in a creative way the journey of mind-body awareness, to achieve step by step individual goals, feeling every time, a bit better about oneself."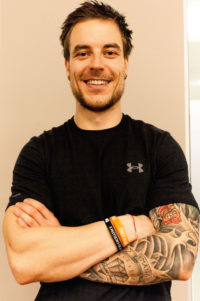 Chris >Personal Training, Cross Fit, Athletic Fitness
ABOUT YOU
Become the best YOU. I am here to help you to move better, with more fun and to learn about your body. Ask yourself, if how you have lived so far, is really the best you can get?! If 'NO' is your answer, I want to empower you to change the things that hold you back and to live your full potential. There is a power inside every person that can be unlocked, I am here to guide you, step by step, day by day to transform yourself, your body and your world around you. I am 100% confident to say, that if you change the way you move, you will change the way you live. MOVE GOOD. LIVE BETTER. FEEL ALIVE.
ABOUT ME
I started my journey as a Fitness Coach in high end Fitness Centers in 2012. Since then, a lot has changed, my training and movement practice got influenced by many great teachers and coaches. This fueled my passion to move better and explore what my body is capable of, I could increase my energy and potential. So I continue this journey of learning and exploring the Body and Mind as a student and as a teacher.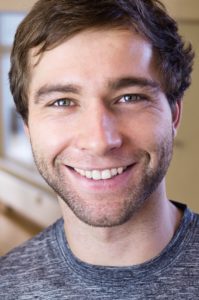 Philipp >Personal Trainer with focus on healthy back, core stability, health, muscle building and functional training
You do not know which exercises are the best to reach your goals most effectively? With my knowledge of numerous training, how the body functions as a unit, the experience as a sports therapist and personal trainer, we focus on your wishful thinking and key issues, balance out dysbalances and strengthen your muscles. This will help you improve back pain, build a stable trunk, gain strength and develop a healthy functionality of your body.
I am convinced that with the right training everyone can improve. Train with me in personal training and we will tackle your personal goals to build your healthy and powerful body with sound training methods.
Education: Master in Sports Science (focus on prevention & rehabilitation), Medical Training Therapist & Sports Therapist, Back Trainer, licensed Functional Trainer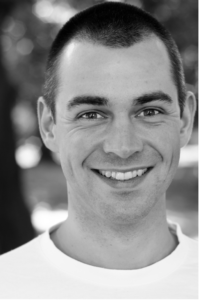 Jonas > Personal Training, Functional Moves, Prevention, Athletik, Boot Camp
As a personal trainer, I focus on health-oriented and performance-enhancing training. You wonder how that works, health-oriented and performance-enhancing at the same time? In the form of functional training. First and foremost, it is about maintaining or restoring optimal body function. Because only if your body functions optimally can it also perform the best. It does not matter if you want to get back to your dream figure, have set a new best time for the marathon, after an injury to cope with your everyday life or win a bet in the next tennis match among colleagues. The underlying principles always remain the same: Optimize and balance functional processes to successfully work on the individual objective.
I am very proud to have acquired my craft from probably the best German-speaking coach in this field: Oliver Schmidtlein is an athletic coach of the German national team and sets new standards in this field. Now you too can benefit from this successful concept. The wonderful thing about my training style is that it can be done almost anywhere, at your home, in the park or in the gym. It's also great fun to challenge yourself with new moves and tasks. Are you ready for a high level of training with a guaranteed fun?
Education: B.A. Sports Science (Focus on Exercise Science), OS Physio Coach, Fitness Trainer A License, Personal Trainer, Back Trainer, Physiotrainer
Offer: Personal Training, Functional Training in Rehabilitation and Prevention, Athletics Training, Outdoor Group Training (Bootcamp)