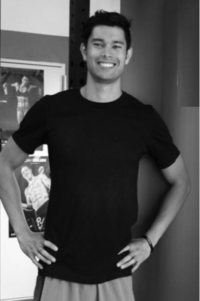 Kevin > Personal Trainer with focus on Functional Training, Cross Fit, Health, Weight Loss and Cardio Fitness
At the age of 10 I started badminton, which awakened my sporting ambition and competitive spirit at a young age. After my graduation I moved into the event industry. But due to time flexibility I had to hang up the racket and so I turned to the fitness sport, which was very inspiring and enriched my life with a great career. I moved to Hamburg, studied fitness economics and started to work as a personal trainer. In 2016, it happened to me and I discovered CrossFit, a sport that shapes the "fittest" people in the world. I work in several fitness clubs, personal training studios and train my clients also outdoors or at home. My big excitement is functional training and crossfit. In my point of view there is a broad spectrum of contents in this field: mobility training, endurance training, free weight training and training with your own body weight in its individual intensity can help every customer. Education: Study Fitness Economist (Bachelor), Personal Trainer Academy (BSA), Cross Fit (Elite)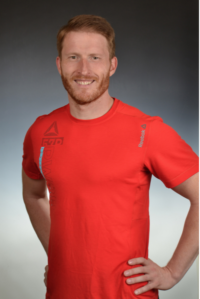 Tino > Personal Trainer, Weight Loss, Functional Training, Flexibility
For me, exercise is the expression of joie de vivre, energy and, above all, quality of life. Through movement we move forward, reach our goals, experience and live. For me, my job as your personal trainer is defined in exactly that. Together with you I will improve your quality of life and give pleasure in new movement patterns. No matter for what reason you will train with me. You want to reduce your weight, increase your flexibility, be faster and more efficient, treat acute restrictions or become more attractive and athletic, then we should get to know each other and exchange ideas about your goals and wishes. Then I bring you effectively to your individual top form. Thanks to my numerous training courses, I can accompany you optimally on your way and offer you the best possible care.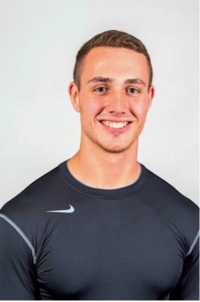 Nick > Personal Training, Weight Loss, Healthy Back
For more than 10 years I have been working with great enthusiasm in the sports and health industry. At the same time, I am convinced that my clients enjoy the same kind of pleasure in sports, exercise and a healthy lifestyle. As a personal trainer I know that the right motivation is an essential part of achieving your individual goals. In addition, I always pay attention to a balanced amount of variation as well as a targeted training control. The basis for achieving your goals is therefore always connected with the increase of your personal well-being. It does not matter if you are looking for a reduction in weight, preparing for a sporting event or relieving posture and movement pain. Together we put your goals and visions into action. As a trainer, I do not rely on a specific method but always adapt the training to the individual requirements and requirements of my clients. Whether in the studio or in the fresh air, with a barbell or your own body weight, I look forward to being able to accompany you on the way to a new way of life.