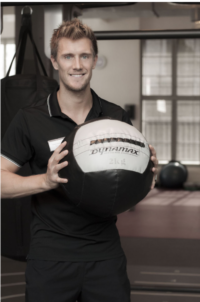 Clemens> Personal Trainer, Functional Training, Healthy Back, Endurance Improvement, Muscle Building, Athletic Fitness
Sports and fitness training have been very important in my life since my early years. As a youth national player in the ÖVG (Austrian Golf Association) I noticed very early how the fitness training and the competition positively influenced my body. My school and sports education in the sports gymnasium Maria Enzersdorf offered me the ideal platform to develop my body optimally with strength, endurance and coordination training. After a few years in retail, I decided to study sports science at the University of Vienna, where it was possible to expand my practical experience with theoretical knowledge. For many years I have worked with enthusiasm as a personal trainer / coach, looking after my clients in local fitness clubs and training rooms. From my experience as an independent sports scientist I can say today that the physical strengthening in the gym or in the "power chamber" should be the basic building block for performance, hobby or casual athletes of all ages. Therefore, the body is our most valuable resource, it is never too late for the first step!
Qualifications: Sports Science (University), Certified Fitness Instructor (Bundesportakademie Linz), ESP Spinal Rehabilitation (Physio Institut Wien), Nutrition Coach, (BSA), Personal Training Foundation Course, Senior Training, Training Planning, Intelligent Strength (Holmes Place), Dipl. Masseur (Class Massage), ESP Shooting Rehabilitation Course at the Physioinstitut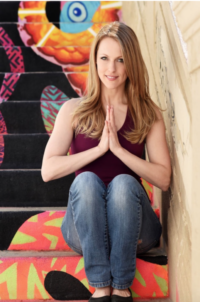 Natalie> Personal Fitness Coach with focus on Yoga, Pilates, Dance and Life Balance
As a former dancer I was able to integrate yoga into my training program very early. The stretching and the simultaneous strengthening of muscle groups, which are often used in everyday life too little or wrong, the rebalancing of the body to its balance and the meditative aspect have me very excited. Yoga accompanies the mind to rest.
In 2012, I completed my basic yoga teacher training (200 hours, Yoga Alliance, exam in Florence), since then I teach at selected yoga studios in Vienna. In 2013-2014 I spent 6 months in the US and supplemented my training with YogaWorks in Los Angeles with 300 hours of "Teacher Training" and an additional qualification in Vinyasa Flow. This yoga style emphasizes Iyengar and Ashtanga Yoga and the correct execution of the asanas / postures to keep the body as healthy as possible. In 2014, a Pilates education at YogaWorks in Los Angeles added to my portfolio. The strengthening of the body center through Pilates (especially abdominal and back muscles) is a perfect complement to yoga and important to keep his back healthy. Since February 2014 I give private lessons, personal training and yoga classes for employees in companies. In the "Yoga Magazine" ORF Sport Plus I could turn the category "Yoga Technique" with me. I am looking forward to sharing my enthusiasm for Yoga and Pilates, also gladly via Online Coaching.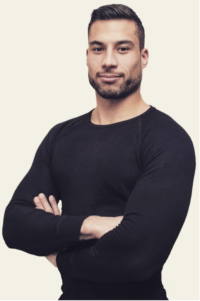 Daniel > Personal Trainer with focus on Strength, Bodyweight, Yoga, Functional Training, Nutritional Counseling, Metabolic Analysis, Performance Diagnostics and Weight Loss Programs
Movement is life, standstill makes us lethargic. Even if we rest externally, innumerable processes take place in our interior at the same time. We ourselves have the power to influence our phenotype, the external and internal appearance, as we wish. Sport, a balanced diet and the right mindset will help you stay healthy, strong and just feel good. I support you in achieving your goal. My training adapts to your needs and consists of the areas of fitness, functional training, classical strength training, yoga, bodyweight, martial arts and coordination and endurance training. I was able to gain a lot of personal experience in all areas and practice my own training from this mixture. Muscle and strength training are the most exciting categories for me to stay healthy. As a nutritionist, it is my pleasure to look after, inspire and advise you on the topic of nutrition. Diet is an individual thing and should be adapted to your life. We can initially analyze your metabolism via the air we breathe, thus determining the current status. So it is possible to find out why you may not have lost weight yet and what we can optimize in your diet. The purpose of this analysis is also to determine the fitness level as an index, so that the progress of the personal training in addition to the "Well Feeling" also become visible as a result. In addition, we also find out the pulse areas where you can burn the most fat and train your stamina optimally. I look forward to being able to accompany you as a private coach and thereby make your goal to my task. In this sense: Stay strong- live long! Education: Bachelor of Science in Nutrition, Certified Sports Instructor (Bundessportakademie), Yoga Teacher (200h), Sports Nutrition Consultant (VEÖ & IMSB), Certified Functional Trainer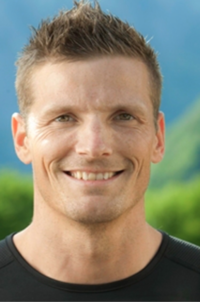 Roland > Personal Training, Focus Athletic, Strength, Condition
Sport and exercise have always been my life. In beautiful Carinthia, grown up in the countryside, I got to know all kinds of sports and other activities early in my childhood. Whether football, basketball, volleyball, skiing, snowboarding, athletics, I had learned many disciplines. The hobby of athletics then became my passion and my profession – a 10th place at the Olympic Games and a bronze medal at European Championships were my greatest successes. Due to my many years of experience in sports and my numerous training in the fitness area, one of the most important things for me is the "fun of health"! My experience goes from athletics / strength / health training, functional strength training on jump, agility and endurance training to nutritional and mental training. Individual training and appropriate planning are for me key points and the best way to achieve your goals. Offer: Personal training, athletic training, outdoor training, jump and agility training, endurance training including running ABC, functional strenght (TRX, kettlebell, sandbag, wildrope, …), complex core training, mental and nutrition training. Training: Fitness teacher, personal trainer, health and rehabilitation trainer, athletics trainer, football coach, complex core, kinesiology, and many more